Photo Restoration Retouching and Slide Shows
Saving Memories of a Lifetime


About Us

Iowa Rose Productions LLC, in the beginning, was just a dream of a husband and wife, to own their own business. Many thoughts went into their idea. They tried to incorporate what qualifications they possessed, with what would be beneficial, and help others along the way. Their dream has become a reality.
They are doing this by retouching and refinishing old family photographs that have deteriorated. This process can make aged photographs look better than the originals. They have also incorporated the service of turning numerous photos into slideshows, video presentations and movie shows. They plan to incorporate their background and love of voice-overs, animation and technical support in to their business.



Linda
A daughter, sister, mother, and wife, with over 15 years of combined experience in the printing industry as a Flexography web press operator, a media specialist, and a photo restorer. With the exception of a one-year period during which she worked at the Getty Center in Los Angeles, she has lived in central Iowa since birth. Linda finished her B.A. and soon hopes to continue school to obtain a master's in photo restoration, animation and communications.

Linda has played with all artistic avenues of drawing, music, and song writing since a very early age. She continues to write song lyrics, along with the scores to the lyrics. (Linda has not previously sold or published any of her works so far, although she plans to in the future)

Check out my services as your web designer too. I have started down this path as well. So far I have designed the following web sites for you're viewing pleasure.


www.richlarsenremodeling.com
www.voiceoversbylindasilver.com
www.designsbylindasilver.com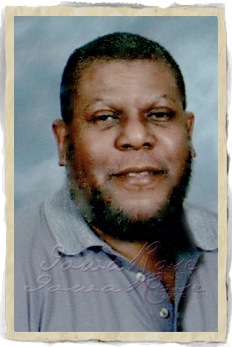 My Husband
Dwane
A son, brother, father, and husband, has over 10 years of combined experience in media, information technology, and technical support. Although he has lived in central Iowa for most of his life, he spent his first 5 years in Champaign, Illinois. Dwane has completed a degree in Information Technology and has plans to continue with his education in Information Technology.

Dwane has been involved in music, band and most recently his love of woodworking. He builds all the household projects and enjoys every moment of learning new things. He has future plans to refurnish the home with his hand built furniture.
Privacy Policy
Your privacy is very important to us. We will never transfer, trade or sell any of your personal photos or release any of your personal information without your written consent, except we do reserve the right to post any before and after restoration/retouching photos online in our example galleries. If there are extenuating circumstances why you would not like your photos included, please submit your request in writing to
mail@iowaroseproductions.com
(within 10 days after finalizing payment arrangements), and your requests will always be considered. If we do consider using your before/after photo's as examples they will be protected by our personal watermark and listed at a dpi that will make them difficult to use and no future compensation will be given.
Copyright Notice
By submitting an order, the customer certifies that he/she has the Copyrights to the picture or image. Under U.S. Copyright Law: the right to reproduce, modify, prepare, derivative works and distribute the original image, as well as authorize others to perform any of the above work is forbidden without written consent. The customer assumes all liability in this manner. Images with an imprinted copyright notice, must be accompanied by written permission from the copyright owner before any modifications can be initiated.